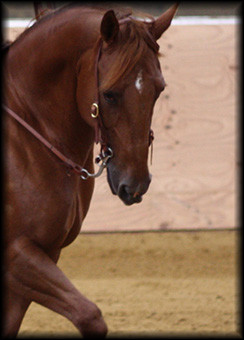 Welcome to the RANCH HORSE ACADEMY
If you are looking for the ideal place to have your horse and yourself fully educated, the HORSE ACADEMY is the right address.
Our mission is to increase the skills and qualities of every horse, by blending two disciplines and taking the best from both.

We don't loose our selfs in philosophies of artificially mystified methods. Our two- and four legged students study in a structured way all the educational steps of pastoral work riding, combined with the skills of classical european dressage. We are not at all interested in using short cut methods coming from pure competetive riding - we focus on century old knowledge of europe`s classical dressage.