Welcome to Hof Hagenort - THE HORSE ACADEMY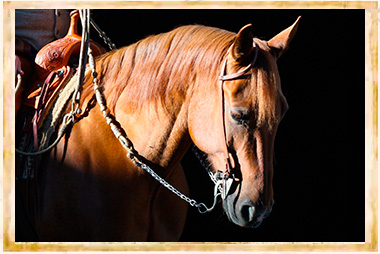 Are you looking for a complete education of your western horse or would you like to extend your skills in almost all disciplines of Classical European Dressage?
We offer you the chance of having your horse and yourself trained all the way - right from the start.
Discover fun and thrill through professional authentic Classical European Dressage and Working Equitation training and let us help you to shape the horse of your dreams.
WE ARE LOOKING FORWARD TO MEETING YOU AND YOUR HORSE
COWBOY DRESSAGE OF GERMANY 2015

New Clinic Dates

March 27th - 29th - 3-day intensive riding clinic with H. P. Kind of
Cowboy Dressage of Germany

August 28th - 30th - 3-day riding clinic with Cowboy Dressage founder
Eitan Beth-Halachmy